Left Fernando De Noronha we directed to Salvador Bahia, the African soul of Brazil. After being systematizes in the hotel we directed to the Pelourinho, the historical center in the high zone of the city rich in buildings and churches in colonial style; until some years ago this zone was absolutely off-limits even for the police, instead now has been almost completely restored and it is also decidedly safe in the evening with police officers everywhere. I immediately liked the atmosphere, because of the festivities for the 500 years of independence the streets were crossed by rejoicing processions. The following day we had an accurate visit of the city first in the most modern low zone and then of the Pelourinho.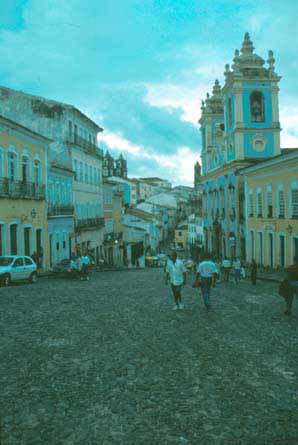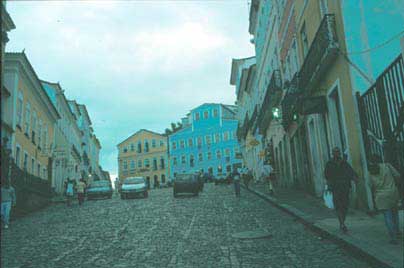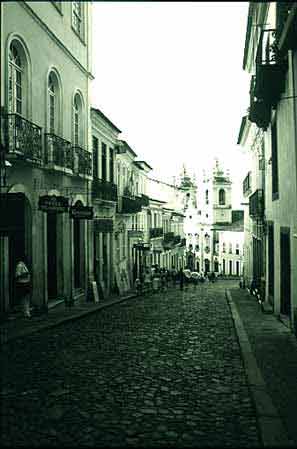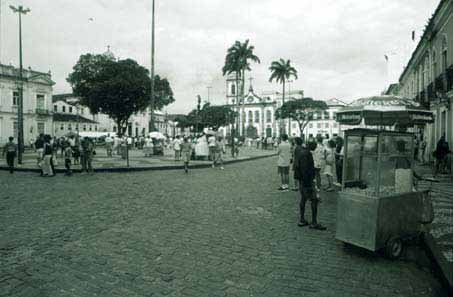 Between the varied churches, absolutely to not lose the Igreja São Francisco, with a beautiful cloister with the walls covered by tiles of Portuguese ceramics, the inside of the church is full of wood statues and representations covered with gold.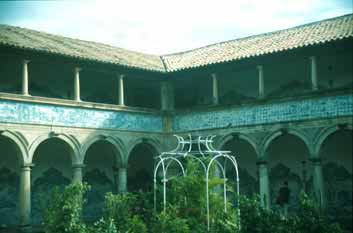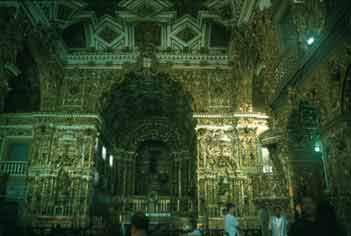 | | |
| --- | --- |
| Very characteristic the women with the typical white dresses at the streets corners selling the acarajé: a big meatball to base of beans cooked in the malodorous oil of palm and filled with vegetables, prawns and naturally peppers; to say the truth I did not liked a lot. | |
From Bahia, we moved to Manaus for a fast (unfortunately) contact with the Amazon. For the lodging we choose the Tropical Manaus Resort, a beautiful structure in a tropical garden on the shores of the Rio Negro. After a relaxing bath in the beautiful swimming pool with artificial wawes, we had a walk along river. Also here because of the festivities there was a lot of people, the various cafes had organized small shows with musical groups and dancers that involved practically all the people so much that the road had become a big disco. The following morning we departed for the tour of the meeting of the waters, with a boat we arrived in the point in which the Rio Negro (that crosses Manaus) with dark waters and the Rio Solimõnes with muddy waters forms the Rio Amazonas; because of varied factors between which different density and temperature the rivers race parallelly for different Kms without uniting creating a particular show.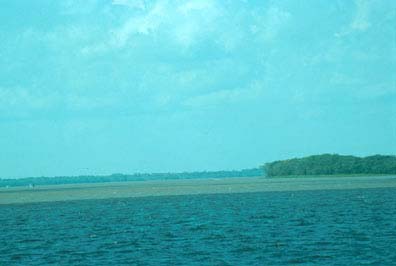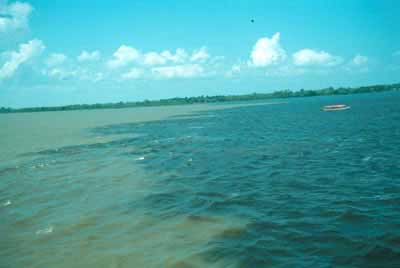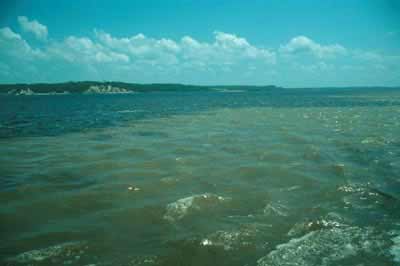 | | |
| --- | --- |
| After being transferred us on small motor boats we crossed an afloat village at first and then we penetrated in the channels that cross the forest, it really impression to think that this whole zone during the rainy season is covered by meters and meters of water. | |
| | |
| --- | --- |
| Considering that we had the intention to take an airplane tour to fly on the forest we tried to contact the agency Amazônia Expeditions in the hotel, after twenty minutes of conversation in English we discovered that our interlocutor was Italian, Carmelo from Messina (Sicily) that has moved some year from those parts; unfortunately the airplane tour was decidedly expensive (50 $ for 15 minutes) so we opted for a tour of the city visiting the Opera House and the town market. | |