Instead I was positively surprised about the town of Palenque, being the Holy Week there were some celebrations in the city park with a lot of Mexicans (local and not) along the roads, that it contributed to create a beautiful atmosphere. We lodged to the hotel Xibalba

in a building of recent construction with a nice room even if the bath had only a curtain instead of the door.
To avoid crowd we arrived to the archaeological site toward 8,30 a.m. finding however a lot of persons; also here some zones were in repair but the buildings dipped in the forest are spectacular. Waiting for hordes of starveling mosquitos, we were sprinkled us with mosquito repellent, but we had no problems.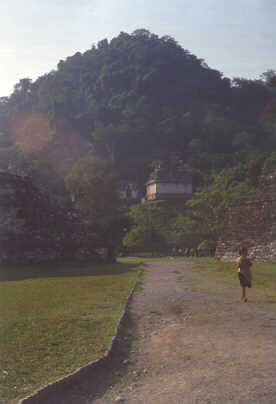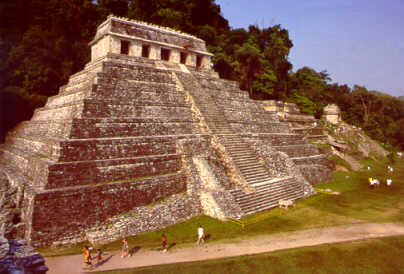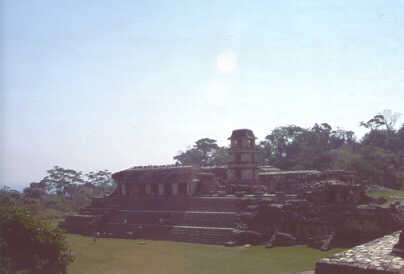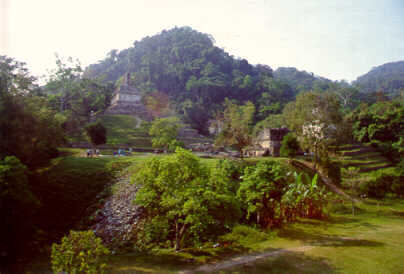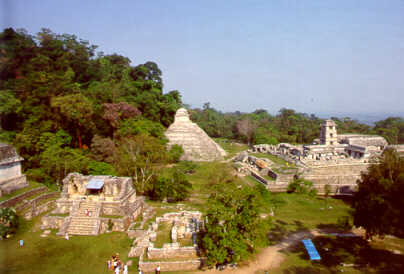 | | |
| --- | --- |
| Left Palenque we directed at first to the beautiful Misol-ha falls where we made a walk along the path under the falls, but is also possible to take a bath in the little pond. | |
From Misol-ha with a 1 hour drive we reached the Agua Azul falls and we remained absolutely amazed. The quite impressive falls thrown into a river creating a series of little amazing ponds with a blue sky water, this coloration (fortunately for us) can be seen only in the months of April and May. Because of the holidays the place was very crowded however we passed a pair of hours to splash between these fantastic falls.